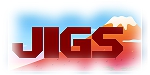 Shopping Agent Service

What's this service?
There are many shops in Japan, but almost shops don't support shipping to outside Japan. Then JIGS buys any item instead of you, and receives item from a shop, and sends item to you.

Order procedure
Please let us know shop's url and item via this form.
We are going to check item availability and domestic shipping etc, and inform you.
If you are ok, we are going to make an estimate.
After your payment arrival, we are going to buy and transfer to you.
- We can send you multiple items in one parcel.
Service Fee
Item Price
0 yen - 2500 yen
2501 yen - 19999 yen
20000 yen or more
Shopping
agent fee
500 yen
20% of item price
17% of item price
- We need this fee for each item.

Payment Method
Please see how to order page. We are ok with payment via Paypal .

Shopping Links
The followings are popular shopping sites in Japan.
| | | | | |
| --- | --- | --- | --- | --- |
| [Amazon Japan] | [Rakuten] | [Yahoo Shopping] | [Tamashii Web] | [e-Capcom] |




Any questions and all mails to: jigs@amy.hi-ho.ne.jp
Also see FAQ page.
Thank you very much.
---